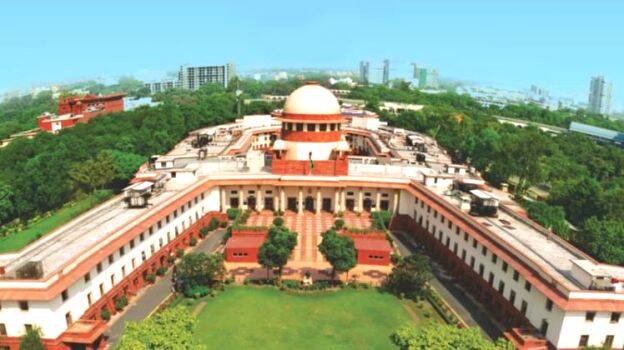 NEW DELHI: The Supreme Court has directed the Union Ministry of Home Affairs to prepare a comprehensive manual on 'media briefings' given by police officials saying that press notes released by probe agencies should not be based on subjective opinions bearing guilt on the accused.
"We direct that all the Director General of Police shall within one month communicate their suggestions for preparation of appropriate guidelines. Thereafter, the MHA shall proceed to prepare the guidelines," ordered a bench headed by CJI D.Y. Chandrachud and comprising Justices P.S. Narasimha and Manoj Misra.
The bench noted that the media reports which implicate an accused are unfair as they rise to public suspicion that the person has committed an offence only at the stage of investigation, when every accused is entitled to presumption of innocence.
The top court ordered that the guidelines will be placed before it latest by mid-January 2024.
Senior advocate Gopal Sankaranarayanan, who is appointed as amicus curiae, submitted his suggestions in the form of draft guidelines after collating the media relations practices followed by police in other jurisdictions, including CBI. He emphasized that any disclosure made by police in the media impresses not only on crime but also investigation.
Earlier in 2017, the Supreme Court had ordered for preparation of a fresh Memorandum of Police Guidelines on 'media briefings' taking into consideration the rights of the accused to ensure that their defence is not prejudiced during the course of trial.
It had said that these guidelines will likewise ensure that the sensitive rights of victims of crime are not unfairly compromised.