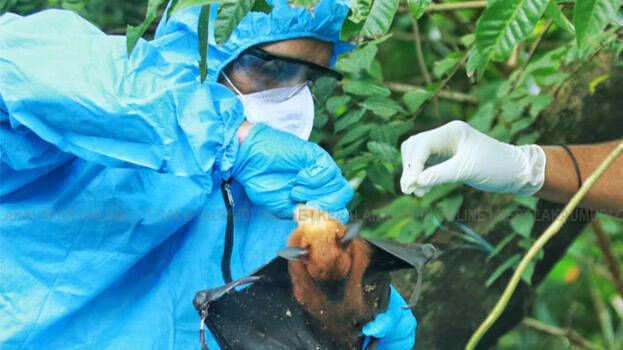 THIRUVANANTHAPURAM: Concern over the spread of Nipah were allayed further after the samples of BDS student suspected to be infected with the deadly virus has tested negative. The test was conducted at the Institute of Virology in Thonnakkal.
The student was put under observation on Tuesday. A tense situation prevailed after the student told the hostel mates about eating fruits. This is the first Nipah test result conducted at the Thonnakkal Institute of Virology.

Meantime, three people diagnosed with Nipah are presently undergoing treatment in the state. A 24-year-old health worker of a private hospital was diagnosed with the disease yesterday. Another health worker is also symptomatic.

The authorities have directed to suspend all public events for the next ten days. Restrictions were imposed on arts, culture and sports events. Wedding receptions are also restricted.

A holiday has been declared today and tomorrow for educational institutions in Kozhikode. Exams have been postponed in colleges under the University of Calicut included in containment zones. A special exam will be conducted later.

One under observation in Manjeri
A person with fever and epileptic symptoms is under observation in the isolation ward of Manjeri Medical College in Malappuram. This person is not in the contact list of Nipah affected people in Kozhikode. His fluids have been sent for testing.