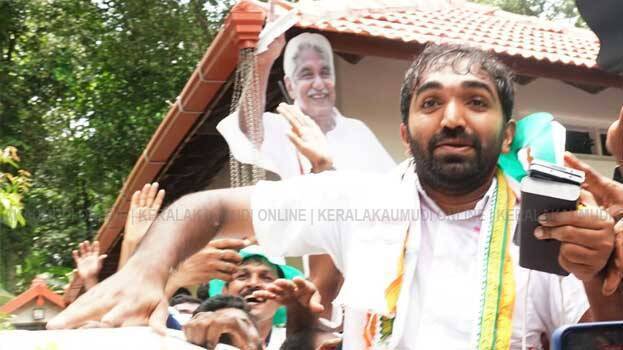 THIRUVANANTHAPURAM: Puthuppally MLA Chandy Oommen said that there should be no investigation in the case related to the conspiracy against Oommen Chandy in the solar sexual assault case. He said that he would not approach the court for an investigation and that his policy towards those who harmed his father is one of reconciliation. The response was in an interview given to the media.
Chandy's reaction comes in the context of the release of the CBI report that broker Nandakumar forwarded the letter of the complainant who made sexual allegations against Congress leaders to a private channel under pressure from CPM leaders. No direct evidence or circumstantial evidence was found against Oommen Chandy in the investigation. There is no evidence of financial transactions or fraud. Therefore, investigating officers DYSP R S Shekhawat and Inspector Nipun Shankar stated in their final report submitted to the Thiruvananthapuram Chief Judicial Magistrate Court that the case should be closed.
Controversial broker T G Nandakumar said that Oommen Chandy was a victim as a result of two Home Ministers in the UDF government trying to become Chief Minister. Nandakumar said that the two former Home Ministers of Congress, who tried to become the Chief Minister, wanted the letter of the Solar complainant to get out. He added that the people involved wanted to cause a riot in the party. The complaint was that the then Chief Minister, Oommen Chandy had physically and mentally abused the complainant. Chandy Oommen responded about this too.
Chandy Oommen said that there is no need for any further investigation in the CBI report related to the conspiracy in the solar case. "The past is over, there is no need for another investigation at the expense of crores of public money. T G Nandakumar's allegations are not taken at face value. I don't think anyone from Congress will do that. An attempt is now being made to create division in the Congress and Front. Chandy Oommen said that bringing an emergency resolution on the solar issue on the oath day is an honour, clarified Chandy Oommen.