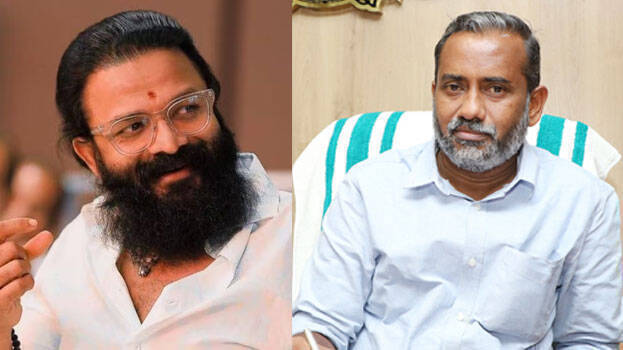 THIRUVANANTHAPURAM: The government rejected the opposition's notice for an adjournment motion over the crisis in the agricultural sector. Agriculture Minister P Prasad also rejected actor Jayasurya's criticism that it has been almost six months since money has been paid to the paddy farmers. Jayasurya spoke for Krishna Prasad who had received the money. The actor is trying to create a new script. The agriculture minister informed the assembly that money is being paid to the farmers.
Jayasurya's statement on the farmers plight at an event attended by ministers led to widespread criticisms. 'We need the help of farmers thrice a day. Without their help we cannot pass a single day. My friend Krishna Prasad, also an actor, has not been paid by the Supplyco for the rice grains given to them more than six months ago. They are fasting on the Thiruvonam day. Our farmers are starving on that day. When the coming generation sees their parents starving or on a fast on Thiruvonam day, why or how can they even think of involving into farming? Jayasurya had asked.

'There should be an apt action from the side of the government. We are scared to eat vegetables. We get vegetables from outside sprayed with poisonous chemicals. We need a quality checking system. If so, we will be able to eat quality food without poison,' said Jayasurya.

There were cyber-attacks against Jayasurya and Krishna Prasad soon after this. However, Jayasurya spoke for tens of thousands of farmers. Should understand its actual meaning. He should not be cyber attacked, he is a humane actor, said Krishna Prasad.