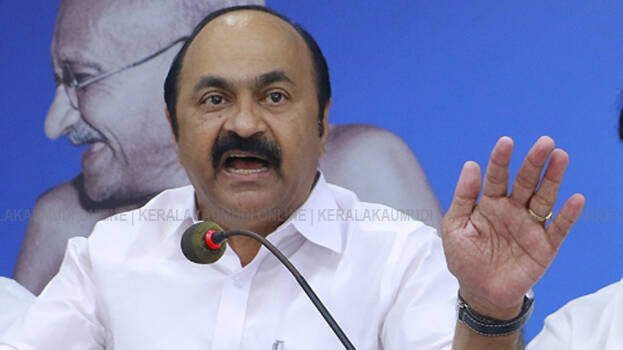 THIRUVANANTHAPURAM: Opposition leader V D Satheesan wants a CBI probe on the conspiracy in the solar case. The opposition leader said that if the CBI is not ready for an investigation, the UDF will take legal action and the chief minister's investigation is not needed.
The chief minister said that if gives in writing about the conspiracy in the solar case, will investigate. This was discussed in the UDF. The chief minister is the first accused in the criminal conspiracy. Therefore, told the media that they decided not to hand over the letter demanding an investigation to the first accused.

'The opposition told the assembly that the first accused in the conspiracy is the chief minister. It cannot be given in writing for an investigation into the hands of the first accused. If the CBI is not ready for an investigation, will proceed with legal action. A case related to solar is in the Kottarakkara court. This is a case in which Oommen Chandy had given a statement earlier. The new evidence found by the CBI will help the court. Will consult with legal experts whether to strengthen the case in that court or to approach any other court,' said Satheesan.
The opposition leader said the UDF has not said that there is no need for an investigation in the solar case. The KPCC and the UDF want an investigation, but don't want one by the chief minister. The CBI report in the solar case was accepted from the court by the government pleader months ago. However, the chief minister is lying that the government have not seen the report. The CBI itself should investigate the conspiracy in the CBI report. If the central agency is not ready, then action will be taken. We are thinking of what legal action has to be taken. Satheesan said should clarify about the participants in the conspiracy.

As soon as the first Pinarayi government came to power, a complaint was received from the complainant. Later, various police groups investigated the case. As nothing was found, a CBI probe was ordered before the election. The CBI has found that the names of Congress leaders were included in the letter after accepting money. There is no reference in the CBI report against the UDF leaders', said the opposition leader.