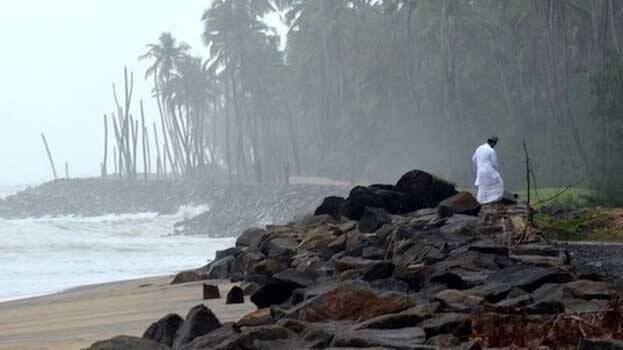 THIRUVANANTHAPURAM: According to the Indian meteorological department, rains will pour double strong in the state for the coming five days. A low-pressure cyclone has intensified in the coastal belt of Odisha and is traveling down south in the direction of Kerala.
In the next two days, the cyclonic circulation will traverse towards the Chhattisgarh- East Madhya Pradesh region. A cyclonic circulation is also warned over South East Uttar Pradesh and North East Madhya Pradesh region by IMD.
According to IMD, moderate to strong rains will touch down the Kerala soil in the coming five days. Along with the rains, thunder and lightning are equally expected. Until the 15th of September, strong winds will gust the state with a speed ranging from 30 to 40 km per hour. Five districts including Idukki, Palakkad, Kozhikode, Kannur, and Kasaragod are placed on yellow alert for Thursday.