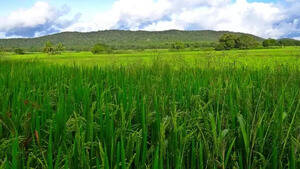 THIRUVANANTHAPURAM: The assembly on Thursday unanimously passed the amendment bill introduced by Minister K Rajan to regularise the non-residential constructions in title deed property in Munnar and similar Hilly terrains of Kerala. The law will surely gift relief to commoners in Munnar and neighboring hilly regions. On another note, the law will also remain a solace for many illegally constructed resorts and buildings in Munnar.
The current amendment comes from the Land Assignment Act of 1960. Accordingly, the provisions of the 1964 and 1993 provisions of the Land Assignment Act will be amended. With the creation of new rules, legal approval will be given to all the construction works carried out so far on Title deed land in the hilly areas.
Two more sections have been included in the amendment act approved by the assembly. The government will have complete authority to regularize any constructions that were carried out on the assigned land. For the title deeds obtained till the date of enactment of the amendment bill, the government will have complete authority to grant permission to use this land for any other purpose than construction.
There are also certain roadblocks for the law to turn effective:
According to the law, the title deed property can only be used for agriculture and house building. However, these lands were used for other non-environmental purposes over the years. Complaints intensified after quarries, resorts, etc. came up on title deed properties. While hearing the land-grabbing cases in Idukki, the High Court ordered that the construction work should be carried out only after obtaining a no-objection certificate from the revenue department.
It can be considered that the benefit of the amendment is to allow the land leased for agriculture to be used for other purposes and to regulate constructions up to 1500 square feet for living purposes. The amendment will also regulate the construction of schools and hospitals.