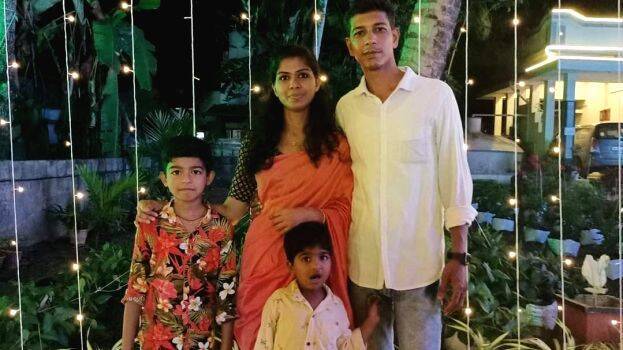 VARAPUZHA: Even two days after the ghastly suicide incident in Kadamakkudy, the online loan fraud (wallet banking) teams are showing no signs of stopping their blood-wrenching run for money. Asha worker Sheeba Jeevan on Thursday received a nude(morphed) image of Shilpa, who earlier committed suicide. The morphed images are being circulated to around 25 numbers in Shilpa's phone list. Some who received the pictures filed a complaint at the police stations.
The young couple committed suicide on last Tuesday after suffocating their children to death. Nijo (40), his wife Shilpa (32), and their children Abel (7) and Aaron (5) were the deceased. They were residents of North Kadamakkudy. There were indications that an online loan fraud gang was behind the family's suicide. The police investigation is in progress. Vadakkekara Station Inspector V.C. Sooraj is heading the investigation.
The mobile phones of Shilpa and Nijo have not yet been verified. The scientific test of the phones is still due and the police believe the test could bring out more shady details about the fraud gang.
Sheeba Jeevan received the first message from the gang on Tuesday night. Shilpa's name, mobile number, a screenshot of an amount of 9300, and a copy of Shilpa's Aadhaar card came as the message. Sheeba in fear blocked this number. However, the nude images of Shilpa reached Sheeba's phone on Thursday morning from another number.