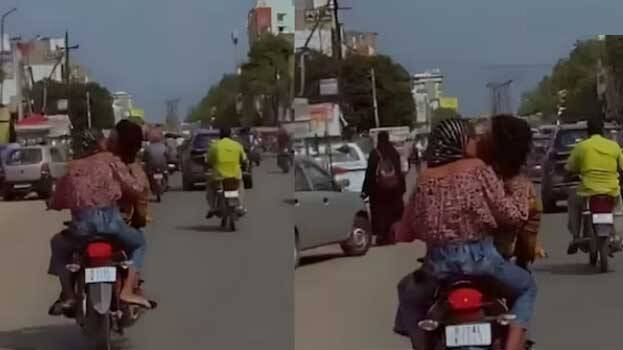 JAIPUR: On a busy Rajasthan road clogged with traffic, where drivers always had to be vigil to not crash into each other, two lovers kissed each other while riding a bike, making a joke of all the safety traffic regulations. The incident took place on a busy Durgapur road in Rajasthan.
The footage shows a young man driving the bike and kissing the woman behind him without paying any attention to driving. Both were not wearing helmets. Some people who were at the scene recorded the footage and shared it on social media, which went viral.
The police noticed the incident and ordered action against the driver of the vehicle and fined the youth for violating traffic rules. Last March also, action was taken against a youth for violating traffic rules.