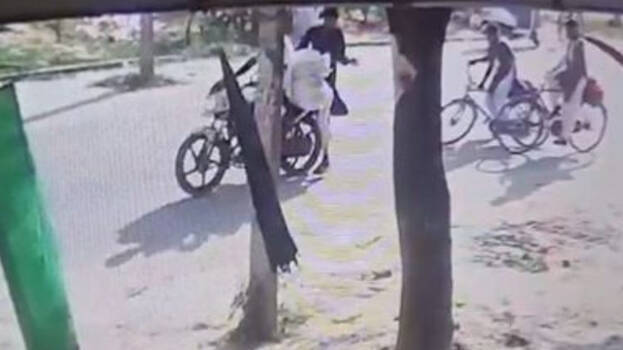 LUCKNOW: A 17-year-old girl died after two men on a bike pulled her stole while she was riding home from school on her cycle with her friend. The girl identified as Pooja lost her balance fell to the ground and was hit by another biker coming from behind. She died on the spot itself. Th incident happened at Ambedkar in Uttar Pradesh.
The girl was riding her cycle on the road alongside a friend. Two men on a bike tried to pull her stole, causing her to lose balance and crash to the ground. Another bike rammed her as she fell to the ground. She sustained head injuries and a broken jaw. Though she was rushed to the hospital, her life could not be saved.
Following the complaint filed by Pooja's family, the police arrested three people. The three accused have been identified as Faisal, Shahbaz and Arbaaz, After the visuals went viral on social media, protests intensified. The police informed that the arrest was made on the basis of the CCTV footage and the information provided by the locals and further investigation is underway.

When the three accused were being taken for a medical examination, they allegedly snatched a police rifle and tried to flee. Police fired in retaliation, hitting and injuring two. The third accused also got injured during their attempt to escape.