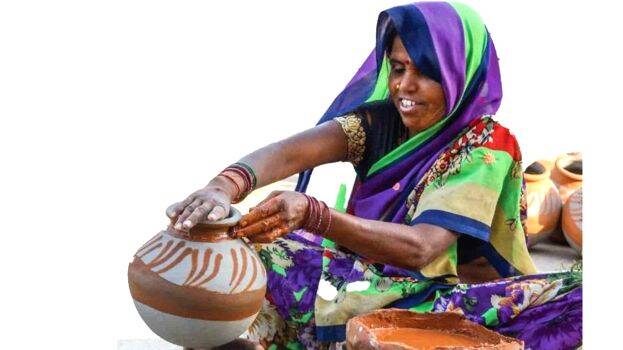 The Rs 13,000 crore PM Vishwakarma scheme is a boost to the country's rural economy. The central government launched this scheme on Vishwakarma Jayanti to provide assistance to lakhs of workers involved in traditional handicrafts. The scheme was announced by the Prime Minister in his Independence Day speech. The biggest advantage of the scheme is that up to three lakh rupees is available in two phases at an interest rate of five percent. Most of the artisans do not have even a piece of land to borrow against. In the changed times, this profession cannot be carried on without the help of small machines. They should be able to use the loan to improve employment, create more products, and thereby advance their children's education and carry on their family expenses.
Those engaged in 18 different occupations, namely rope workers, ironworkers, carpenters, fishing net weavers, barbers and toy makers will directly benefit from the scheme. The central government expects that the project will help five lakh families in the first five years and 30 lakh families in the next five years. Apart from giving money, offering training is also a part of the scheme. The aim of the project is to ensure a better market for the products. External Affairs Minister S Jaishankar said while inaugurating the scheme in Kerala that the PM Vishwakarma scheme is to support and protect traditional artisans. Due to globalization and industrialization, many countries have lost skills and traditions. This has not happened in India. The Vishwakarma sect has left a unique mark through their handicrafts. The External Affairs Minister also highlighted that India's tradition and culture could be shown to the world by displaying these products in the exhibition organized as part of the recently concluded G-20 Summit.
Those who make handicrafts only get a meagre price for their products. All the profit goes to the middlemen who bring these products to the market and the big people who sell them in their homeland and abroad. The artisans will not be spared just because of the loan unless this situation changes. The government agencies themselves should procure these products at a decent price by eliminating the middlemen and devise strategies and ways to sell them in domestic tourism areas and abroad. The possibility of them falling into debt cannot be ruled out if it is not ensured that the loan received by them is not diverted for other purposes where an income is not available. In short, the success of the scheme lies not in the announcement of the project but in its effective implementation. As India is progressing economically, let's hope that there will be better markets for handicraft products and that the scheme will become a big success.