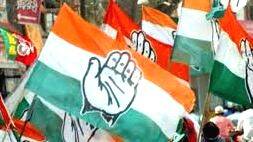 A barrage of promises with an oratory masterclass is all ready to woo people for the approaching general election in India. At the national level, BJP is stoic and has not announced any promises, but opposition parties have blared attractive packages in states like Rajasthan, Madhya Pradesh, Telangana, and Maharashtra, where assembly elections are to be held at the end of this year or at the beginning of the new year.
Most such promises are prepared to attract female voters more than anyone. Congress is hesitant to drop the 'woman-centered campaign' that won them Karnataka. As of now, congress will continue to ride in the same campaign tactics that saw BJP falling headlong in Karnataka. At Telangana, congress leader Sonia Gandhi turned emotional stating it was her dream to see Congress winning Telangana. Almost half a dozen promises have been issued in the congress manifesto for the people of Telangana.
15,000 rupees per month for farmers, 12,000 rupees for agricultural laborers, 200 units of electricity per month free for houses, land and 5 lakh rupees for homeless, health insurance of 10 lakh rupees for the elderly, monthly pension of 4000 rupees and scholarship of 5 lakhs for students. Apart from this slew of attractive bids, Rs 2500 per month to women is the most discussed one.
Not just Congress, major political parties have realized the 'winning factor' behind announcing such freebies. People are sure to fall for such tropes; the Karnataka coup by Congress is a testament to this. AAP in Delhi cemented its presence in electoral politics after announcing such freebies schemes. Apart from providing free water and electricity to the residents of Delhi, it also included free travel in government buses for women.
AAP also promised to wipe out corruption reeking in Delhi but irony as it may sound, their own stalwart Manish Sisodia was thrown in Tihar jail for corruption charges. In any case, the Kejriwal-led Delhi government gave all the freebies that could be given. They were able to come back to power through such welfare measures. Later, many states took this step and implemented welfare programs that easily attracted common people.
The Tamil Nadu government has implemented a scheme this month to pay Rs 1000 per month to women. Free travel for women in buses was earlier implemented. The Congress government in Karnataka has already started election promises like free travel, free food grain distribution, and monthly assistance to women.
But still, there is a society of people who loath the freebie schemes and are hesitant to turn beneficiaries in these programs. But a major chunk of people will receive the money with both hands as the common thought might be "Why waste such precious money ?". However, economists around the world have deplored the freebie schemes and harbored the premonition about such vanity projects dragging down the economy to further mess.