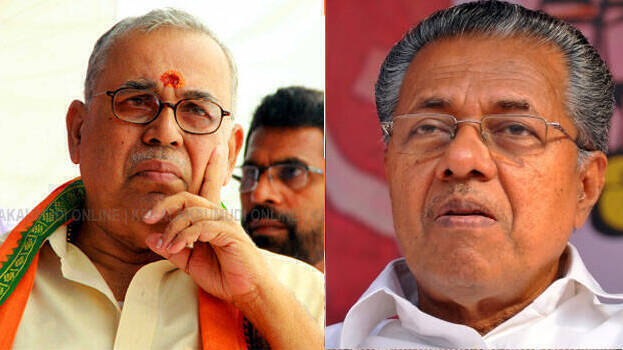 THIRUVANANTHAPURAM: Chief Minister Pinarayi Vijayan on Monday said that he had made a peace request with PP Mukundan when the political situation in Kannur worsened. He was speaking at a memorial meeting organized by the BJP Thiruvananthapuram district committee on the demise of the BJP leader. The Chief Minister said that PP Mukundan had an active presence in the discussions at the time when political conflicts arose in Kannur. The Chief Minister also recalled that both of them made a peace request together.
"He is a perfect example of how to work in an organisation. Despite being removed from the leadership position, Mukundan did not blame the BJP or the RSS. He was a role model for any organisation worker," Pinarayi said.
"Even though we were at odds politically, our personal relationship was not damaged. PP Mukundan was known for his gentle manners. He was a strict person in organizational matters. He possessed exceptional leadership qualities. 77 years is not a very old age but the disease defeated him," the CM added.
PP Mukundan, the former General Secretary of the BJP, passed away at a private hospital in Kochi the other day due to respiratory illness. He has also worked as a BJP executive member for a long time.