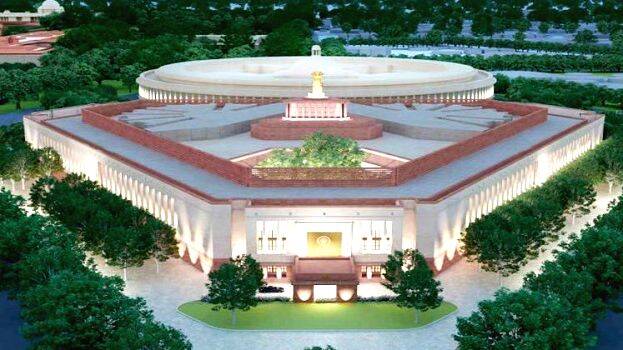 NEW DELHI: The Women's Reservation Bill, which was considered 27 years ago and halted many times is finally nearing fruition. A bill to reserve 33 percent seats for women in the general elections to the Lok Sabha and state legislatures is expected to be introduced in the Lok Sabha on Tuesday. With this, one-third of the total members will be women.
The percentage of seats allotted for women in the current schedule category reservation will be changed as well. Currently, women MPs are less than 15 percent in the Lok Sabha and less than 10 percent in the legislatures.
The bill will not experience any roadblocks as the NDA has the majority and moreover, congress has offered assent for the bill to turn law. But the law is unlikely to come into effect in the upcoming Lok Sabha elections. There will be a delay in completing the process. But it can be implemented in the assembly elections coming after a year.
A special cabinet meeting held on Monday approved the bill. At 6:30 PM, a cabinet meeting was held in the annexe building of Parliament under the chairmanship of Prime Minister Narendra Modi. On Monday morning, while meeting the press, PM Modi gave a sly hint while terming this parliament special session as a 'decisive' one. If rumors are to be believed, many bills are in contention, this also includes the controversial rechristening of the country.
The government had given the list of eight bills to be discussed in the special session to the opposition in the all-party meeting on Sunday. The controversial bill to appoint election officers was dropped following opposition protests.
Ahead of the Cabinet meeting, Commerce and Industry Minister Piyush Goyal and Parliamentary Affairs Minister Prahlad Joshi met Home Minister Amit Shah. BJP president JP Nadda also attended the meeting.
If the law is implemented, there will be six women MPs from Kerala. When it comes to the assembly election, there will be 46 women representatives in the assembly.