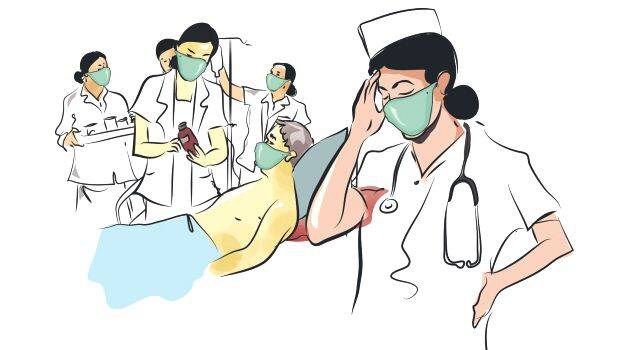 KOCHI: It is indicated that the release of 30 Indian nurses, including 19 Malayalis, who are imprisoned in Kuwait for violating the residence rules, will be possible within two days. Bijoy, the husband of Jesin, who is a resident of Adoor, said that ​​efforts to release them were continuing following the intervention of the Indian Embassy.
The women from Adoor, Mavelikara, Thiruvananthapuram, Idukki and Kannur, who had served up to 10 years in a hospital owned by an Irani citizen in Jileeb, Abbassiya, were arrested. 11 people are natives of Andhra and Tamil Nadu. It is reported that 60 people, including those from the Philippines, Egypt and Iran, are in prison. Families have been worried since the nurses got arrested. The details of those arrested are not clear.
They were arrested from the hospital on the 13th of this month at 3 pm. The arrest came on the day Jesin returned to work after her maternity leave. They were interrogated till one in the night. Bijoy, an electrician in a private company, said that he came to know about the matter when he inquired why Jesin did not come home after work time. Jesin, who has been in Kuwait for eight years, joined Padra Hospital in Jileeb three years ago. The authorities allowed the baby to be nursed in the jail, but the baby is crying and exhausted without the mother's presence. Bejoy and Jesin have an eight-year-old daughter as well.
Although the Kuwaiti Ministry of Interior has filed a case against them for working without a license and adequate qualifications, the relatives say that all the Malayali nurses arrived and worked legally. It is reported that the problems between the owner of the hospital and the sponsor are behind this.