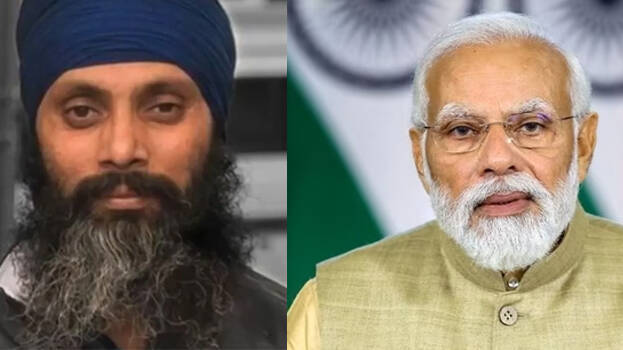 NEW DELHI: India has rejected Canada's allegation that they were involved in the killing of Khalistan terrorist Hardeep Singh Nijjar. Canadian Prime Minister Justin Trudeau has accused RAW agents of being behind Nijjar's death. The Ministry of External Affairs said that the allegation is absurd and motivated.
Justin Trudeau made the same accusation in front of Indian Prime Minister Narendra Modi. The Ministry of External Affairs said in a statement that he rejected it immediately. External Affairs Minister S Jaishankar responded that the allegation of India's involvement in any attack on Canada is absurd.
Canada had expelled the Indian diplomatic representative alleging India's involvement in Nijjar's murder. This led to a rift in the relationship between the two countries.
Earlier, investigative agencies had found that Nijjar was the leader of many terrorist activities in India. Following this, Nijjar was declared a fugitive. He was shot dead by unidentified assailants on June 18.