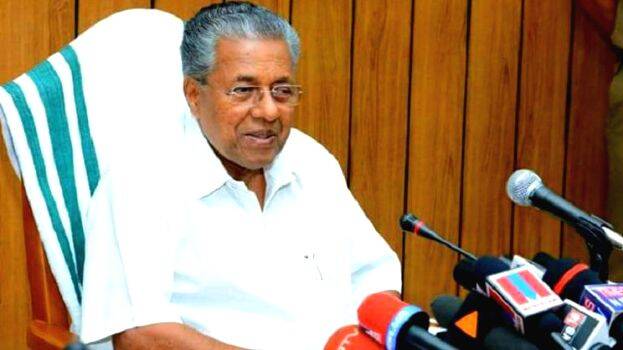 THIRUVANANTHAPURAM: In a rare presser convened on Tuesday, Chief Minister Pinarayi Vijayan said his initials won't appear in the speculative diary of CMRL company's CFO that was seized by the income tax department. The diary seized by the income tax had some abbreviations like PV, and RC jotted down on the page. When reporters asked about this, CM Pinarayi Vijayan said he never knew the CFO of the company and confirmed that he had not met the person till now.
"Anyone can be PV. How many PVs are there in Kerala alone? If the officers assigned by the BJP point fingers at me just on the basis of a diary, what more can I say? Anyway, I am not that PV. I haven't disclosed about collecting election funds from anyone." CM said.
"The media is only reacting to the settlement board's disclosure regarding Veena Vijayan by believing the central agency's words. If it was a professional kind of agency report, then why is it mentioning Veena as somebody's relative? So it has a definite purpose. They are aiming to topple me from this chair" CM said.
"When releasing such a report, should we not inquire with the concerned people? All companies that have paid and received money will have accounts. The version of the Income Tax Board is being used without giving proper respect to the law."
When asked if Veena Vijayan would take legal action against the concerned agency, CM evaded a proper reply.
" It is she who should decide not me. Anyways I understand your pain" CM made a repartee back at the journalist.
" Try all means to destroy me. You all have tried several times. As part of the ulterior design, many relatives were put behind bars. But Pinarayi is not any frail mind to be destroyed easily. Anyways, you can try" CM quoted.