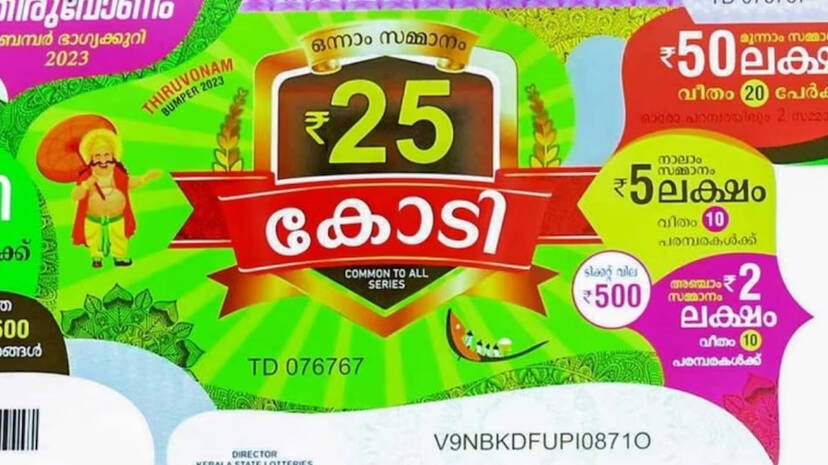 THIRUVANANTHAPURAM: The state is gripped waiting for the Onam Bumper Lottery draw result which will be declared at 2 p.m. on Wednesday. The sale was a huge hit as people gathered in groups across the countryside and cities to buy tickets. The first prize is Rs 25 crore.
During this year, the monsoon bumper lottery first prize went to 'Harithakarma Sena' workers who shared money to buy lottery tickets. This practice struck a chord with many and this has increased the sales of the ticket by a large. Those who buy tickets in this way will start a joint account if they win the lottery. Winning money will be transferred to this account.
Alternatively, distribution of the prize money can be entrusted to the Lottery Department. If the winning group writes in detail on how to divide, the money will be paid into everyone's account accordingly.
This year, 74 lakh tickets were sold till Tuesday. It is expected to reach 76 lakhs by Wednesday afternoon. 85 lakh tickets were printed. Agents are allowed to purchase tickets from the lottery office until 10 a.m. today due to high demand. Last year, the distribution of tickets was stopped on the eve of the draw.
Last year, 67.5 lakh tickets were sold. The ticket price is 500 rupees.