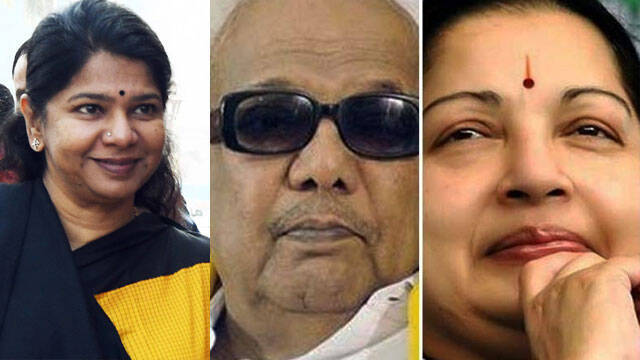 NEW DELHI: DMK leader and MP Kanimozhi said that former Chief Minister J Jayalalitha was a strong woman leader. Kanimozhi, the daughter of Karunanidhi, said this during her speech at the Parliament.
"Why are people saying that women are not strong? Haven't women participated in the freedom struggle? Haven't we seen iron ladies such as Indira Gandhi?" Kanimozhi said in her speech.
At this point, Kanimozhi was asked whether Jayalalithaa wasn't a strong woman. With this, Kanimozhi was forced to speak about Jayalalitha, who was the arch-rival of her father.
"Yes, Jayalalithaa was a strong woman. I have no hesitation in accepting it. This country has seen several strong women such as Jayalalithaa, Indira Gandhi, Sonia Gandhi, Mayawati, Mamata Banerjee, Sushma Swaraj, etc. We don't want anyone to worship us or salute us. We want to be treated as equals. If a man gets the quality of women, he becomes god, However, when a woman becomes strong and brave, she becomes devil," Kanimozhi said.