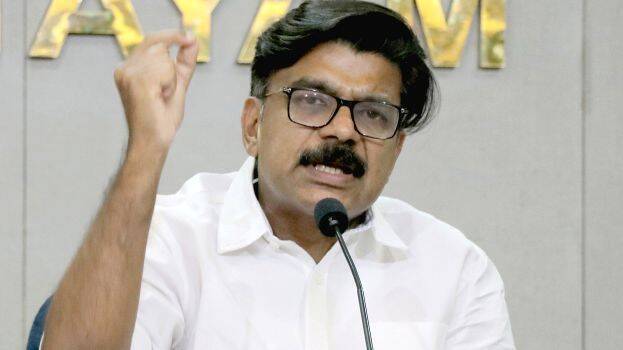 The government has approved a vigilance investigation against Mathew Kuzhalnadan, MLA in the illegal land deal in Thiruvananthapuram's Chinnakanal. The Home Secretary has granted permission to the Director of Vigilance for this investigation, which is being conducted under Section 17 of the Prevention of Corruption Act, 1988.
Meanwhile, Mathew Kuzhalnadan has welcomed the investigation. He stated that his position remains unchanged, and he wholeheartedly welcomes any inquiry. The MLA emphasized that the government is free to investigate as thoroughly as it wishes. He also mentioned that he will provide a detailed response tomorrow.
The case involves the acquisition of land and a luxury resort valued at approximately Rs 6 crore through a benami transaction in Chinnakanal. A complaint was lodged regarding irregularities in the sale and registration of 114 acres of land and buildings in Chinnakal Village. Kuzhalnadan himself had stated that the property was worth 3.5 crores, but it was registered for Rs 1,92,60,000. The Sub-Registrar of Idukki Rajkumari. charged only Rs. 15,40,800 for the registration raising suspicions of substantial stamp duty and registration fee evasion. The complaint was filed with the vigilance department following an allegation made by CPM Ernakulam District Secretary C N Mohanan.