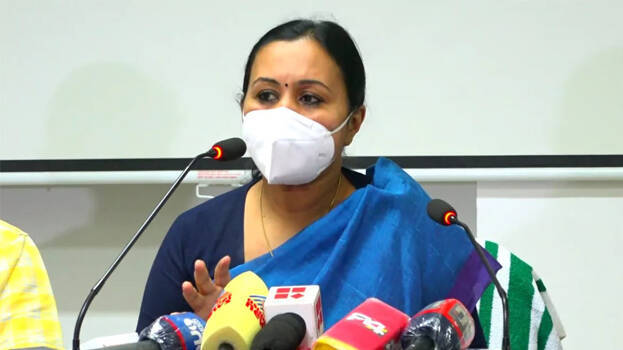 THIRUVANANTHA[URAM: Minister Veena George on Wednesday said that ICMR has given permission to conduct Truenat tests to check for Nipah virus in the state.
"Hospitals with a level two biosafety system are accredited. SOP for this will be prepared. The action comes after communication with ICMR. Through this, more centers can be tested and Nipah virus can be detected without delay and preventive measures can be strengthened. The samples to detect Nipah virus through Truenat tests can be sent to Thiruvananthapuram and Kozhikode virology labs", the minister told mediapersons in Thiruvananthapuram.
"No new positive cases have been reported in the last four days. The health condition of a 9-year-old boy under treatment in Kozhikode has improved. Oxygen support has also been changed. The health condition of the other 3 persons under treatment is also satisfactory. So far, 323 samples have been sent for testing in the state. 317 of them are negative. So far there are 6 positive cases. 980 people in contact list are in isolation after excluding those who completed the first incubation period. 11 people are in isolation in the medical college.", she added.
The state has decided to conduct a zero-surveillance study as to why there was another outbreak of Nipah in Kozhikode. The study is conducted by testing the antibody of individuals on the high risk contact list.
"The state has been working on Nipah prevention for a long time. A total of 81 samples were tested for Nipah this year alone. As part of the protocol, screening was conducted and lab facilities were provided. Nipah prevention is also in the health alert calendar released this year. The incubation period is 21 days, but it will continue for another 21 days. One Health will be strengthened in collaboration with Animal Welfare and Forest Departments. The steps to form the Directorate of General Health have already been decided.", the minister added.