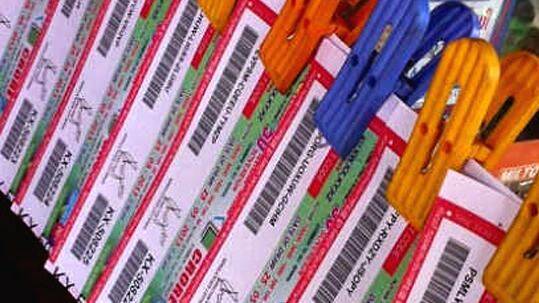 THIRUVANANTHAPURAM: Finance Minister K N Balagopal released the Puja bumper ticket with a first prize of Rs 12 crore after the Thiruvonam bumper draw of Rs 25 crore.
The Puja Bumper also offers an attractive prize structure. The first prize was Rs. 10 crore last year, and this time it's increased to Rs 12 crore. The 2nd prize is Rs 1 crore each for 4 winners, the 3rd prize is Rs. 10 lakhs, two per series for 10 winners, the fourth prize is Rs 3 lakhs each for 5 series, and the 5th prize is Rs. 2 lakh each in 5 series. Additionally, there are many prizes worth Rs 5000, 1000, 500 and 300 totalling 3,34,829 prizes. The ticket price is Rs 300 and the draw will be held on November 22nd. Thiruvonam bumper ticket sales set an all-time record with 75,76,096 tickets sold, compared to 66,55,914 sold last time marking an increase of 9,20182 tickets.
The Onam Bumper had the largest prize structure in its history, with a total of 3,97,911 to 5,34,670 prizes last time. The Onam bumper draw took place today at Gorkhi Bhavan, Thiruvananthapuram. Minister K N Balagopal initiated the draw by pressing the button at 2.09 pm and the lottery machine displayed the numbers at lightning speed until the lucky number was finally revealed. Additionally, a draw was conducted for 20 second prizes of Rs 1 crore each and third prizes of Rs 50 lakh each. The minister expressed that the prize structure would become even more attractive in the coming years.