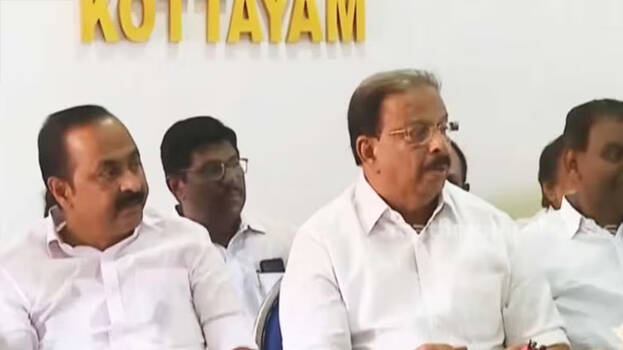 THIRUVANANTHAPURAM: After the video of opposition leader VD Satheesan and KPCC president K Sudhakaran arguing for the microphone went viral on social media, there was disagreements in Congress over the issue. Discussions are active criticizing and supporting both of them. In the incident, both of them were trolled by the left cyber handles.
KPCC president and the opposition leader were quarrelling for the microphone at a press conference on the 8th of this month, held after Chandy Oommen's victory in the Puthuppally by-election. The point of contention was who should start the press conference first. VD Satheesan was the first to arrive and the microphones of the media were in front of him at that time. Later, when Sudhakaran arrived, Satheesan moved to the next chair, but he moved the microphones towards him. Sudhakaran did not like this. Sudhakaran did not agree when Satheesan said that he would start the press conference. Sudhakaran told Satheesan in front of everyone present that he would start the press conference as the KPCC president, and Satheesan could speak later. Following this Satheesan moved the microphones in front of him towards Sudhakaran. Satheesan was not ready to accept the shawl given by the workers either. Satheesan avoided the questions of the media workers at the end of the press conference as well. He clarified that the president had said everything and he had nothing more to say.
After the video went viral, Satheesan came to the scene yesterday with an explanation on the matter. He clarified that there was an argument with K Sudhakaran and that the circulating video is true.
'K Sudhakaran had said that he would give me full credit for the victory in Puthuppally. I said no to that. Sudhakaran insisted that he would. I tried to speak first to prevent that. I didn't respond more because I had a problem with my throat,'' Satheesan said.