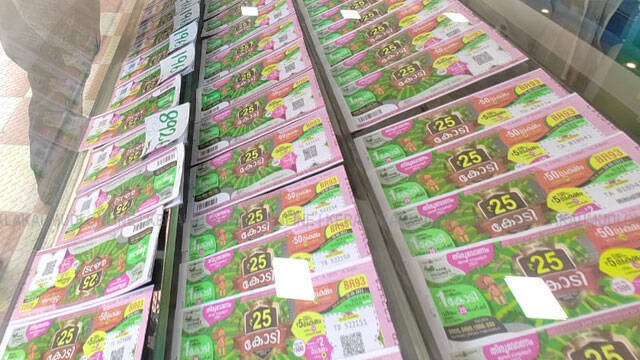 THIRUVANANTHAPURAM: Every time a bumper lottery result comes out, the minds and cyberspaces of the average Malayali are filled with Kittunni from the movie Kilukkam. Kittunni, played by Innocent, who says 'Adichu mole'(I won the lottery) still makes Malayalees laugh.
But it was in 1970 that the sale of lottery tickets, winning the first prize and the subsequent twists became the subject of a full-length Malayalam movie. The name of the movie was 'Lottery Ticket' directed by AB Raj and written by Sl Puram Sadanandan. Prem Nazeer and Sheela played the lead roles in the movie. The theme of the film is about the protagonist Venugopal winning the lottery, the lottery being stolen and the subsequent events. Adoor Bhashi played the role of Lottery Menon, a lottery vendor in the film.
'Bhagyadevata' directed by Sathyan Anthikad is a film in which winning the lottery creates a crucial turning point in the story. In the film, Benny Chacko (Jayaram) takes his wife Daisy (Kaniha) to her house due to a dispute over dowry and in the next scene, Daisy wins the lottery. The movie was welcomed by the audience with open arms.
The theme of the film 'Amayum Muyalum' directed by Priyadarshan is about the death of the first prize winner in the lottery and the subsequent events. Dileep's Kesu Ee Veedinte Nathan is full of engaging incidents where the winning lottery goes missing and is later found. Kunjaliyan's plot revolves around Jayaraman (Jayasurya), who comes home with the story of winning the lottery in the Gulf, and his sisters and brothers-in-law compete to make him happy.