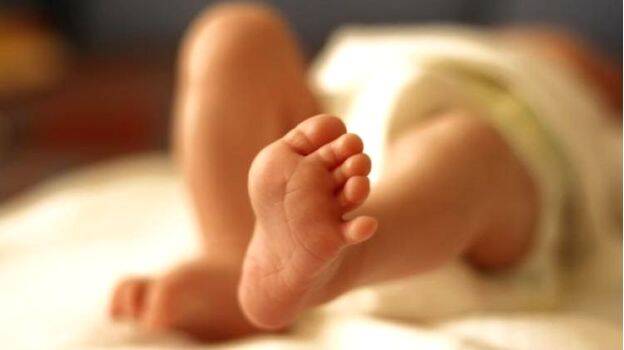 KOLLAM: After a heated argument with a colleague, the nurse administered an injection to the baby girl without filling the syringe with medicine. A two-and-a-half-month-old baby who had air trapped in her body was saved due to her mother's timely intervention. Following the incident, the junior public health nurses, S Sheeba and D Lurdh from Perinad Primary Health Center were suspended by the District Medical Officer (DMO). Vishnu Prasad, a resident of Valsala Mandir in Vellimon and his daughter Srinika who is 75 days old were the unfortunate recipients of the careless injection.
The incident occurred at approximately 11.30 am yesterday. Sreelakshmi, the mother brought Sreenika to the vaccination room where grade one nurse S Sheeba prepared to administer the injection. Sreelakshmi, who had completed the Pharm D course noticed that the syringe was empty and inquired about it. The nurse, realizing her mistake left saying, "Oh, I didn't fill the medicine." Sreelakshmi was informed that the nurse would return shortly to administer the injection again but Sree Lakshmi declined. Instead, she lodged a complaint with the medical officer.
Word of the incident spread and locals gathered upon hearing the news. Following the commotion, the Deputy DMO arrived at the scene conducted an investigation and confirmed that the injection had indeed been administered without any medicine. Consequently, S Sheeba and D Lurdh were suspended.
Lurdh and Sheeba, both Junior Public Health Nurses (JPHNs) had a history of frequent workplace disputes. The argument between them and the incident with the child occurred before the injection was given without proper sedation. Srinika, who cried incessantly after the injection was subsequently taken to a private hospital for vaccination. Health department officials explained that only a very small amount of air had entered the baby's body and reassured that the baby would not face any health problems as a result.