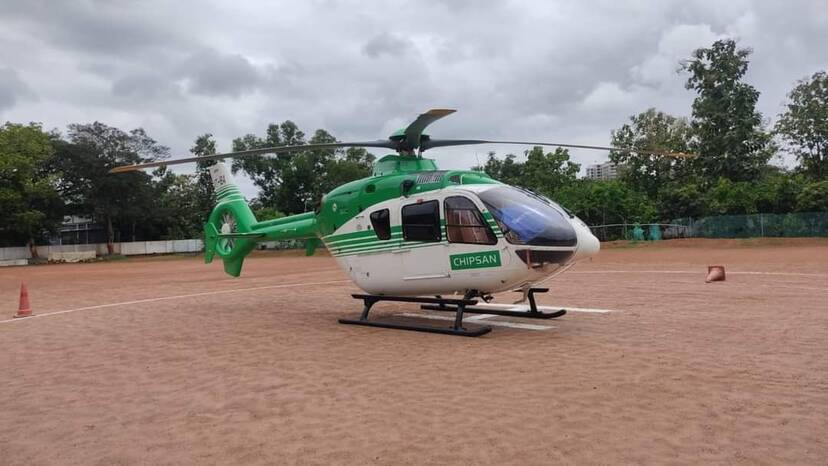 THIRUVANANTHAPURAM: A helicopter hired by the police from Chipsan Aviation in Delhi has arrived here. This will be used for the VIPs like Chief Minister, and Governor and for aerial surveillance. The copter delivered to Peroorkada SAP ground will later be brought to Chipsan's hangar unit at Chalakudy. It will be brought to Thiruvananthapuram whenever needed.
Rs 80 lakh is the monthly rent inclusive of fuel, maintenance, staff salary and parking fee. Eight people including two pilots and engineering maintenance staff will be with the copter. Six VIPs can travel. The contract was signed with the ADGP of the police headquarters by giving a bid bond of Rs 50 lakh.
Chipsan also operates helicopter services for the Chief Ministers of Tamil Nadu, Odisha and Maharashtra. Earlier, the helicopter taken on monthly rent of 1.71 crores was used for Maoist hunting and rescue missions but failed.
Uses
Delivery of organs for organ transplantation
Aerial surveillance for Maoists in forest area
Rescue operation, surveillance in coastal and recreational tourism-pilgrimage areas
The journey of VIPs including the Chief Minister
Contract to fly 25 hours per month
Rs 90,000 per hour for additional use
3 years contract duration
Specialties
11 seats
Made in France
Dual engine