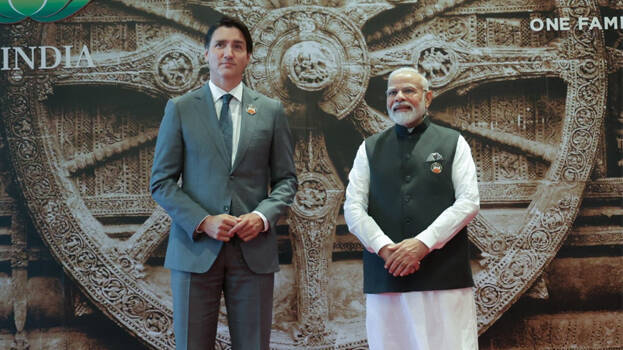 NEW DELHI: After the killing of Khalistan terrorist Hardeep Singh Nijjar, the diplomatic relations between India and Canada fell apart. Following this, the Ministry of External Affairs issued a warning to Indian citizens and students in Canada the other day. The ministry has asked not to go to areas where anti-India activities and attacks are taking place in Canada. Now Canada has responded to India's warning.

Canada responded to the issue by rejecting the foreign ministry's warning to Indian citizens. Dominique LeBlanc, the minister in charge of the Department of Public Safety, told Reuters that Canada is the safest country in the world. Along with this, he also gave a special instruction to the citizens. 'There are some security concerns. Sometimes it can change quickly. Be cautious at all times. Monitor local media. Strictly follow the instruction given by the local administration,' the minister clarified.

Meantime, the rift in diplomatic relations with Canada has raised concerns in the Indian community. There are about 20 lakh people of Indian origin in Canada. Lakhs of students, including Malayalees migrate to Canada every year. Indians in Canada are watching with concern as the relationship between the two countries deteriorates.

Meanwhile, Sikhs for Justice, a banned organization from Khalistan, threatened asking the Hindus in Canada to return to India. Sikhs for Justice chief Gurpatwant Singh Pannun also alleged that Hindus are not loyal to Canada. Members of the Sikh community in Canada are scheduled to gather at Vancouver on October 29. He also called for a referendum to be prepared and cast a vote on whether the Indian High Commissioner was behind the killing of Nijjar.
Indian intelligence agencies also alerted diplomats that a massive protest might take place in Canada on September 25 under the auspices of pro-Khalistan groups. There is a warning that more than 20 organizations will join forces with Pakistan's spy agency ISI to create widespread conflict.