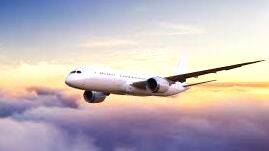 MUSCAT: Oman's famous airways company has decided to suspend all existing service with India from October. It is Oman's SalamAir that has zeroed in on this decision to completely stop servicing to India. This also includes services to Thiruvananthapuram and Kozhikode airports. Passengers who have reserved tickets have already received a message indicating the sudden decision to stop service.
The quick decision from the airways company comes in the wake of new limitations in service to India. The online booking facility for next month has also been withdrawn. Expatriates including Malayalees depended on SalamAir for affordable travel from Muscat to Thiruvananthapuram, Lucknow, and Jaipur, and also the famous Salala to Calicut service.
NRI Malayalis are flustered knowing that they have to rely on other airlines that charge a fortune for travel to India. SalamAir had many loyal customer bases among Indians for their modest travel charge and the service provided. It is also not clear whether the services to India have been withdrawn only for a certain period. At the same time, the company has announced that a refund amount will be given to all passengers who have reserved tickets. For this, you should contact Salam Air or the agency where you have booked the ticket.