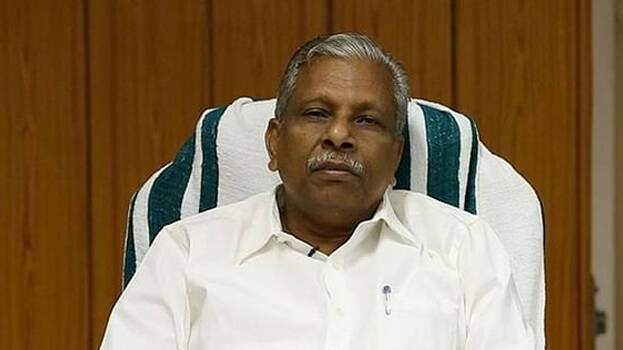 THRISSUR: Based on the statements of certain accused and witnesses in the Karuvannur bank fraud case, it appears that the Enforcement Directorate (ED) is taking steps to potentially arrest the former minister A C Moideen who is also an MLA. Thus far, notices have been issued to him as a witness and it is unlikely that further such notices will be issued.
The statements made by the chief accused, P Satheesh Kumar (also known as Velappaya Satheesan), K A Jijor and others seem to implicate Moideen. The 40-page information provided by K A Jijor to the ED could pose a significant problem for Moideen. Jijor's statement alleges that the loan fraud was committed with Moideen's knowledge. The ED appears to be using this as evidence to consider arresting Moideen. The ED has also questioned witnesses in the case, including CPM councillors Anoop Davis Kada and P R Aravindakshan. It's reported that they were unable to provide an alibi for Moideen.
Moideen has received four notices for questioning but has only appeared once. If he is charged in the case before his arrest, there's a possibility of him seeking anticipatory bail, which would afford him more time to prepare and face interrogation. There are indications that the ED is moving to prevent this from happening.
The likelihood of Moideen's arrest is influenced by several factors
Accused people making statements against Moideen.
Testimonies suggesting that Moideen had knowledge of the fraudulent activities.
Failure to produce property documents.
The potential admissibility of these testimonies in court.
Inconsistencies in Moideen's statements.
Furthermore, the ED's investigation into the Karuvannur fraud case appears to be expanding to include hawala transactions. This development is based on the statement of K A Jijor, the primary witness in the case and Satish Kumar's intermediary who claimed that the main accused, P Satish Kumar (Velappaya Satheesan) engaged in hawala transactions worth crores. It is suspected that Satish Kumar invested money in businesses in Bahrain under the names of his brother and others.