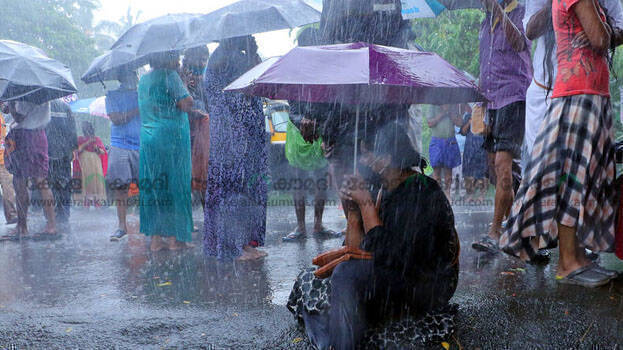 THIRUVANANTHAPURAM: There is a possibility of light to moderate rain with thundershowers at isolated places in Thiruvananthapuram, Kollam and Ernakulam during the next three hours. The Central Meteorological Department informed that strong winds with a speed of up to 40 km per hour are also expected.
Yellow alert has been sounded in Malappuram and Kannur. A chance of isolated heavy rain has been predicted. Light to moderate rain is likely for the next four days. Landslides are also possible in hilly areas.

According to the National Oceanic and Atmospheric Research Center, there is a possibility of 1.7- to 2.0-meter-high waves and storm surge along the Kerala coast till 11.30 tonight. Meantime, heavy rains in the eastern region of Kottayam have subsided. Transportation has returned to normal on the Erattupetta-Wagamon road.