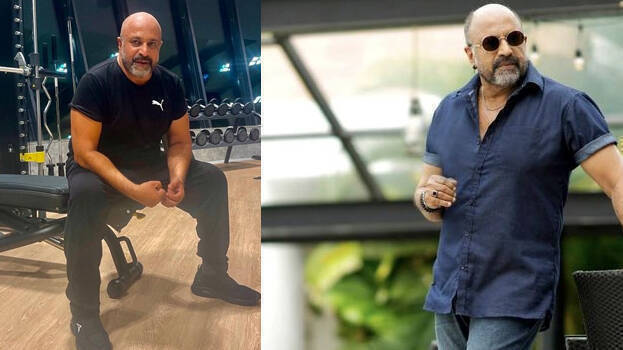 Sidhique is an actor who has played a handful of good characters that Malayalees can remember. Whether it's funny or a villain role, it is safe in his hands, Sidhique does not hesitate to make his body fit for films. His recent photos are a great example of that.
Sidhique had a few days ago, shared a picture of him sitting in the gym on his Facebook page. Will not say that he is 63. He tries to keep his body fit for the film. Many had commented under the new picture. Many commented asking him to 'put his reverse gear' and also mentioned that his new look is super.


Sidhique shared pictures from the photoshoot taken for Vanitha magazine. He had spoken about the transformation in the new interview. 'Trying for the transformation is intentional. There are a lot of limitations in my look. I don't have any special eyes or looks. I change my looks in films on the fear of the audience getting tired of him, clarified the actor.

Meantime, Sidhique's new film is Jeethu Joseph's 'Neru'. He will play an advocate against Mohanlal. He said that he is lucky to act again in Jeethu Joseph's film after Drishyam.