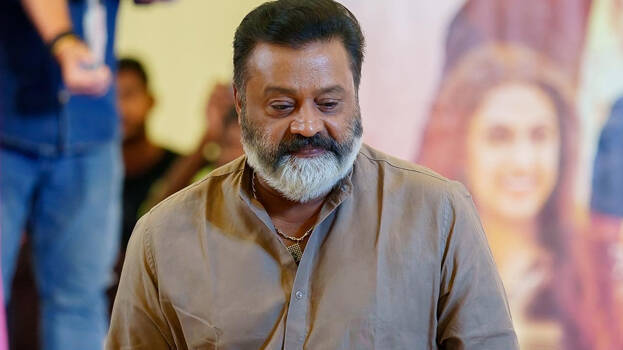 THIRUVANANTHAPURAM: Actor and former MP Suresh Gopi has been nominated to the post of president of Satyajit Ray Film Institute at a time when he has been intensifying his activities in Thrissur ahead of the upcoming Lok Sabha elections. However, Suresh Gopi has taken a stand that he will take up the position only after holding a discussion with the national leaders of the BJP. He is unhappy that no one consulted him before nominating him as the president of SRFTI.
Suresh Gopi has been active in the Thrissur constituency for the last few years. People associated with Suresh Gopi were hopeful that the central leadership would ask him to contest from Thrissur itself in the next Lok Sabha elections. However, the party's top brass is curious to see what action Suresh Gopi will take in the wake of his unexpected appointment as the Film Institute's president.
It was Union Minister Anurag Thakur who made the announcement of appointing Suresh Gopi as president of SRFTI through social media. Suresh Gopi is not likely to take a stand against this as the central leadership has made the announcement. Even Suresh Gopi himself came to know about this only through news channels. It is reported that the actor is unhappy that the decision to appoint him as SRFTI president was taken without consulting him. However, Suresh Gopi will not refuse if the central leadership asks him to take over the post.
Meanwhile, people close to Suresh Gopi are suspecting that the move to appoint him as SRFTI president is a deliberate move to prevent him from contesting from the Thrissur constituency. Those close to the actor are concerned about whether he will be able to contest the election if he becomes the president of the Film Institute.