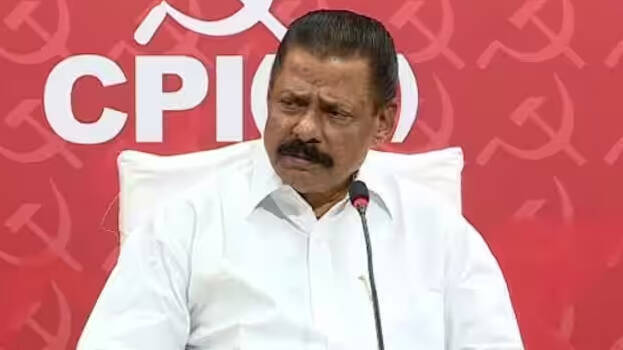 THIRUVANANTHAPURAM: CPM state secretary M V Govindan reacted against the center on the ongoing ED investigation in the Karuvannur case and other issues. The CPM state secretary alleged that there is a false propaganda against the Left Front government in the state. Govindan said the Center is waging a war against the people of the state by cutting short the borrowing limit of the state.
There is a false propaganda against the LDF government in the state and against the chief minister, his family members and leaders. Govindan opined that the ED inspection is seen as such to destroy the cooperative sector in the state. Union Home Minister Amit Shah himself is in the field to eliminate the cooperative sector. The ED officials are trying to make it appear that there is evidence of party links in Karuvannur. The ED officials are attacking the councilors to say that they saw A C Moideen carrying money in a sack. They also threatened to disrupt the engagement function of Aravindakshan's daughter, said Govindan.
'There is no evidence against Moideen. However, the ED is trying to create fake evidence. The government investigated the Karuvannur case effectively. Despite conducting a comprehensive investigation, the ED is trying to prove that there is evidence.' The CPM state secretary also made a strong allegation against the central government and accused the center of harassing the state government by not paying the money.

Meantime, Govindan said the problems related to land assigned in the state have been resolved and 518 crores have been given to the devaswom board. He said the government should go ahead with the 'home for all' project in the state and the national highway construction is in progress.