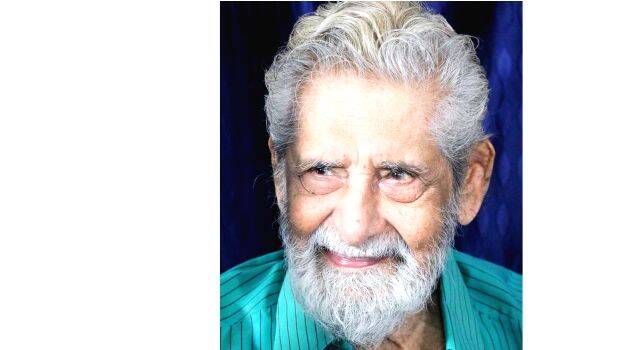 Legendary actor Madhavan Nair, commonly known by his stage name Madhu, is a nonagenarian now. The actor had a modest celebration at his residence in Thiruvananthapuram's Kannammoola. Always an unassuming character, Madhu never wore the tag of a superstar on his sleeve as he cared less about all those glitters in real life. It is arguably a rare trait for any towering actor to forbid all those glitzy lifestyles to remain common among people. The legendary actor is now 90, and invariably, age-related ailments have accompanied him to his twilight years. However, the actor wouldn't mind committing to a role even at this age, if it suits his heath condition. Even in his nineties, he hasn't had it full, and his thirst for more roles remains unquenchable.
When Kerala's most loved literary works were made into movies, Madhu was roped in to act in the lead role without any second thoughts. Not only an actor but also a talented director, producer and studio owner, he coloured his storied career with spontaneous style. ​​
Madhu was a great student and topped all exams. He later left a highly lucrative job and also said no to a teaching career to trudge a different path into movies. This was during pre-independence times and only a few would garner the cojones to leave behind such paying jobs to move behind cinema of all things. Madhu later joined the National School of Drama in Delhi. The time at the institute added a needed vigour that made cinema suffuse into his life. He later returned to Kerala to try his luck at Malayalam cinemas.
He has his share of roles in the newly fledgling domain of cinema and did fairly well. However, his career was upended after he met director Ramu Kariat. Malayalam cinema during that time was high over heels for the comely innocence of actor Prem Nazir. On another end, some sections were committed to the valour and grit of actor Sathyan. People were happy to watch Nazir and Sathyan on screens any day and producers were apprehensive to experiment with another actor. So it is a story of perseverance that helped Madhu reach the pinnacle of success in the Malayalam movie industry. Even in his nascent film career, Madhu never found comfort in Macho/ classy types of characters. He was willing to do anything, be it a villain, hero or a cameo.
When Vaikam Muhammad Basheer's 'Neelavelicham' turned 'Bhargavinilayam' for its movie adaptation, Madhu joined an ensemble cast along with Prem Nazir to help the movie be on par with the legend of the book. However, with his flamboyant portrayal, Madhu became the backbone of the movie which is admired to this day.
Nowadays, there are anecdotes from erstwhile filmmakers and actors running copiously on YouTube and other social media channels. Search whatever title but you will be disappointed to not find any incident about Madhu where he was found lashing at others or seen venting anger. Such a man of etiquette, the legend, the actor he is.
Madhu was honoured with the Padma Shri by the country and was awarded the J.C. Daniel award by Kerala. The central government should not delay in giving the Dada Saheb Phalke Award to the legendary actor.
Madhu has always been our family friend and well-wisher. Kerala Kaumudi wishes him health and wellness during his 'Navati' celebration.