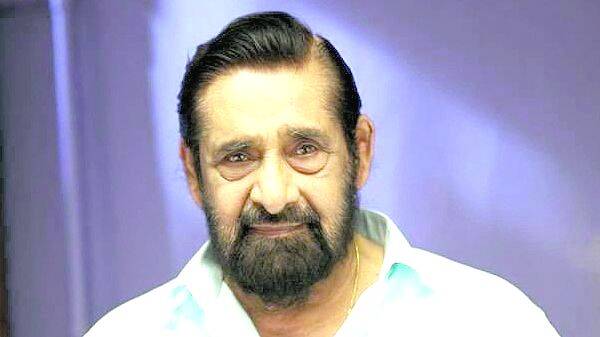 THIRUVANANTHAPURAM: Today is the ninetieth birthday of Madhu Sir, a Malayalam legend. He's not in the habit of waking up early but today someone will wake him up and he might be a little grumpy.
"It's my ninetieth birthday. Many people ask how it feels and the answer is 'it feels a little bit better.' My acting career may be over, but there's still more to do. As long as there are good scripts, I'll continue to act.
Is it going to be a big celebration this time?" Madhu Sir responds, "Whoever comes to celebrate, I'll be sitting in this chair. They can celebrate, and I won't bother anyone.
I watch a movie at the end of one day and the beginning of the next. It starts at 10 pm and sometimes I watch two movies before going back to sleep until noon."
When asked about the movie he watched last night, he replied with another question, "Does my face look tired? I'm tired of seeing violence - beating, shooting, cutting and stabbing. Will the current generation enjoy this? Hitting someone on the head with a pot and then dissolving it in acid..."
Madhu Sir agrees with Rajinikanth saying, "I still don't want to act with a particular style or maintain a class image."
Madhu's star was Chothi and according to his horoscope, he was supposed to pass away at the age of 79. However, that prediction didn't come true. Horoscopes aren't always accurate. Now his star has changed.
"He was born on the last day of Chothi, not Visakham. Now, I tell those who ask about my star that it's Chosakham," says Madhu Sir.
Mammootty shares his admiration, saying, "Madhu Sir has always been my superstar. He was the first actor I saw in my life. I used to write letters to him when I was in school. Madhu Sir has been my role model for a long time. We often dream about those who are very close to us."
Mohanlal adds, "Madhu Sir is a legend who has been on the screen since I started watching movies. He has given us so many beautiful roles, thrilling our childhood and youth."