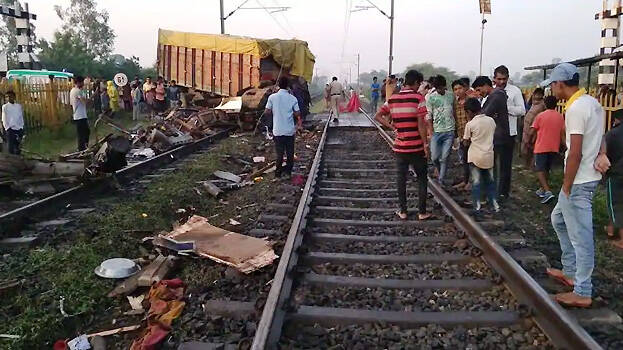 NEW DELHI: The Ministry of Railways has increased the compensation for dependents of people who lose their lives in train accidents. The new compensation amounts are Rs 5 lakhs (previously Rs 50,000) will be provided to the dependents of the deceased, Rs 2.5 lakhs (previously Rs. 25,000) will be given for serious injuries, Rs 50,000 (previously Rs. 5,000) will be granted for minor injuries.
Furthermore, compensation for the dependents of those who lose their lives in railway-related incidents such as terrorist attacks, assaults by other passengers, or attempted robberies has been increased from Rs 50,000 to Rs 1.5 lakhs. The compensation for serious injuries in such incidents has been raised from Rs. 25,000 to Rs. 50,000, and for minor injuries, it has been increased from Rs 500 to Rs 5,000. An immediate cash payment of Rs 50,000 will be provided to the deceased's relatives with the remaining amount transferred to their bank accounts at a later time.
In addition, hospitalization expenses for treatment lasting more than one month following a train accident will now be compensated at a rate of Rs. 3,000 per day (previously Rs 300). However, no compensation will be granted for cases of suicide, attempted suicide, accidents due to intoxication or accidents at unmanned level crossings. Railway employees who suffer injuries or lose their lives while on duty aboard a train will also be eligible for compensation.