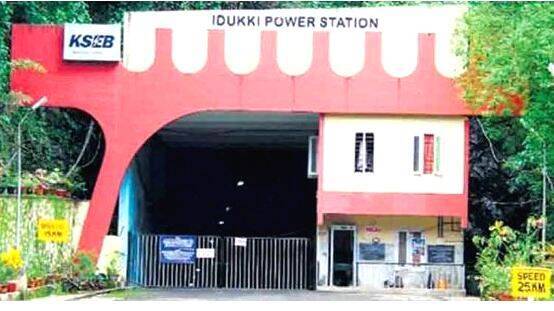 IDUKKI: With only days left for the monsoon to end, Idukki Dam has only 35 percent of its storage capacity left. The water level is 2336.42 feet at present. That's more than 50 feet less than the previous year. The water level was 2386.96 feet, which is 82 percent, at the same time last year.
Idukki accounts for 66 percent of the domestically generated hydropower in the state in a year. KSEB is concerned that the water level will lead to a power crisis at least in the near future. In view of this, production has been reduced in hydroelectric projects including Moolamattam, which is part of the Idukki Hydroelectric Project.
Idukki is currently experiencing the lowest electricity generation in history. Moolamattam has generated only 34.696 million units of electricity so far this month. One of the six generators is under annual maintenance. If all the generators are operational, 18.75 million units of electricity can be generated in a day from Idukki alone.
At the same time, power generation from the hydroelectric projects has been kept under control due to the availability of external power. Other dams under KSEB also have an average of 45 per cent water only.
55 percent rainfall deficiency
Idukki is one of the least rainy districts in the state this season. The district has a 55 percent rainfall deficiency. Only 1112.3 mm of rain was received instead of 2481 mm of rain. High-range areas receive the highest rainfall in the second half of the monsoon season.
Wayanad received the least rainfall in the state - 56 percent.