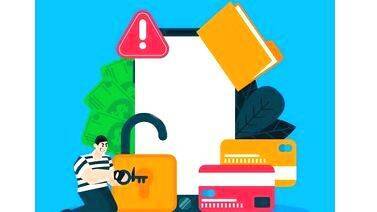 THIRUVANANTHAPURAM: In light of heightened awareness about not sharing OTPs, online fraud groups have devised a new method to extort money. This new scam involves sending a malicious link to mobile devices, through which they gain access to account and debit/credit card information. Recently, a judge from Thiruvananthapuram's Vanchiyoor court fell victim to this scam and lost Rs 9,200. The message received suggested that a purchase had been made using the judge's credit card.
The message accompanying the link appears deceptively credible. When the link is opened, it automatically launches an application on the phone. This application operates in a hidden (secret) mode and remains invisible to the owner. It runs discreetly in the background each time the phone is turned on, enabling scammers to access messages before the owner has a chance to read them. This also facilitates the leakage of sensitive account information including OTPs.
It is suspected that the judge's money was stolen by obtaining knowledge of the credit card information and using a counterfeit card. An investigation has been initiated based on the complaint lodged with the Vanchiyoor police.
Fraudsters often employ tactics like 'virus' texting to deceive victims. They send messages claiming that the recipient's phone is infected with a virus and must be scanned immediately. These messages are accompanied by strong vibrations. Once the scan is initiated, the fraudsters gain access to the victim's information. There are hackers who sell such collected data on websites like the dark web for substantial sums.
To protect yourself from falling victim to such scams
Avoid opening links from unknown sources.
Immediately block credit/debit cards if money is lost or unauthorized transactions occur.
Download apps only from the official Play Store.
Refrain from sharing your PIN number with anyone.
Consider international use restrictions on your ATM card if not required.
For assistance with cyber-related issues, you can contact Cyber Police at No-1930.
"As technology evolves, so do the methods of fraud. It is essential to exercise increased caution when dealing with scams that do not require OTPs."
- Cyber Police