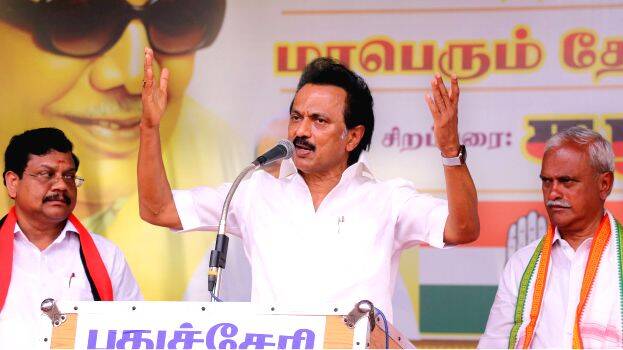 CHENNAI: Tamil Nadu Chief Minister MK Stalin brought a revolutionary order stating that the funeral rites of organ donors will be henceforth conducted with state honors. Tamil Nadu leads the country in organ donation. In the statement, he stated that behind this achievement is the selfless sacrifice of the families who came forward to donate the organs of their loved ones in their time of grief.
Last month, Tamil Nadu was named the best-performing state in the country in terms of organ donation. Tamil Nadu Health Minister Ma. Subramanian received the award in this regard from the Union Health Minister last month.
Heath minister then touted the state's meticulous awareness that helped more people join the campaign. He also said that CM Stalin and his wife have pledged to donate organs. Meanwhile, MK Stalin has sanctioned Rs 10 lakh to bring home a two-year-old girl from Kanchipuram who has been undergoing treatment in Turkey for two weeks.