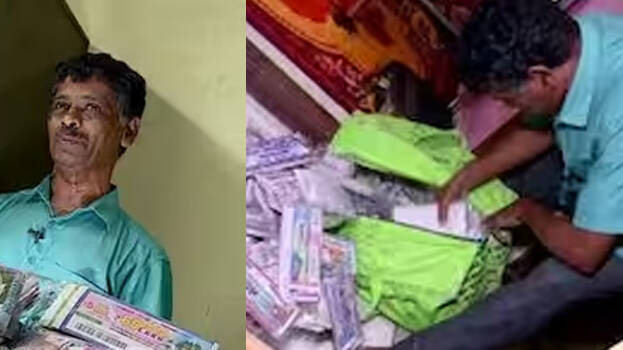 PATHANAMTHITTA: The result of the Onam bumper lottery was announced the previous day. More than 75 lakh people bought tickets. Four youths from Tamil Nadu won the first prize. Many people are disappointed after paying Rs 500 for the ticket and getting nothing. But Pathanamthitta native Rajan is not disappointed.
According to a media report, Rajan, a former government employee, has been taking the lottery for the past fifty-five years. Twelve lakh rupees were spent in total to buy lottery tickets.
Rajan, who has been buying lottery tickets for more than five decades won this time, that too only five hundred rupees. Rajan bought 18 Onam bumper tickets for 9000 rupees. He won five hundred rupees for one of these. Rajan has purchased more than one and a half lakh tickets so far.