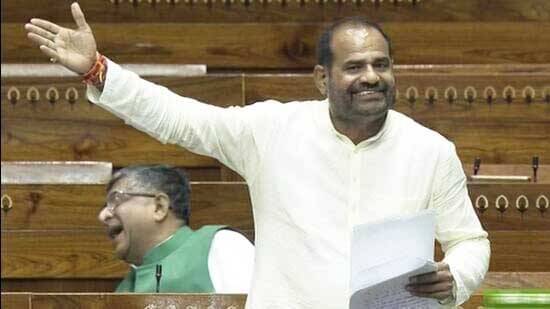 The hate speech made by BJP member Ramesh Bidhuri in Parliament is absolutely condemnable. Ramesh Bidhuri, who is a BJP leader and the MP from Delhi, hurled religious insults at BSP member Kunwar Danish Ali while discussing the success of Chandrayaan 3. When Bidhuri said that some people want Prime Minister Narendra Modi to die like a dog, Danish Ali intervened by asking why are you insulting the honourable Prime Minister like this. In reply, Bidhuri hurled racial abuse at Danish Ali by calling him a terrorist. The words Bidhuri said against Danish Ali and his religion should never be said in Parliament. Kodikunnil Suresh, who was in chair at the time, informed that the remarks would be expunged from the records. After the opposition MPs raised a protest, senior BJP leader and Defense Minister Rajnath Singh said in the House that he is apologizing if the MP's remarks hurt the opposition. Speaker Om Birla warned Bidhuri that strict action will be taken if he repeated it again.
Danish Ali complained to the Speaker that the matter should be referred to the Lok Sabha's Infringement Committee. This issue should not be confined to a single warning. The MP said such communal words in the House. If people's representatives say such words in the assembly, it will affect the country's secular existence. Police can file a case if such words are spoken outside the Lok Sabha in the pulpit. The Supreme Court itself has repeatedly stated in various cases that religious hate speech should not be allowed. At the very least there should have been action like suspension against this MP. If that happens, it will become a message to the members who harbour communalism.
Those who spew such communal poison are actually undermining the integrity and unity of the country. In the BJP executive committee meeting, Prime Minister Modi had specifically emphasized that the party leaders should be very careful when using words and should not create unnecessary controversies in the name of movies etc. None of this has fallen on the ears of people like Bidhuri. Political activity should not be done by insulting religions. The leadership of the political parties should give strict instructions to the members to avoid such remarks at least in future. Our Parliament has a great history and a strong tradition. Words that ignore it are an insult to the country.