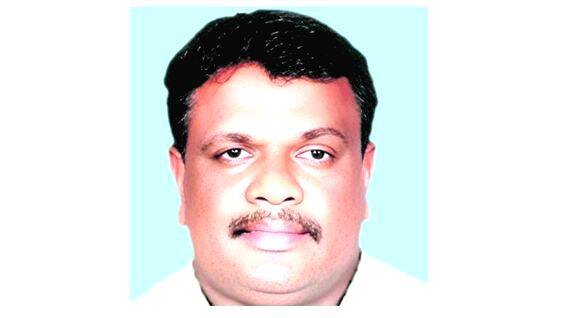 ALLAPPEY: A construction contractor who was trying to escape from a gang of gangsters who was chasing him demanding that he return the money he borrowed on interest, was hit by a train and died. Kayamkulam No. 377 Menampally Branch Secretary S Sajith (Saji-46) is the one who died. The incident took place around 6:45 pm on Thursday.
What Saji's father Sahadevan has to say about the incident: Saji, a contractor, had borrowed two lakh rupees in connection with the construction of a building, from the group of Baiju, a resident of Eruva, who is a meter interest dealer. Last day, a gang of five came to the house twice on a bike and a car, demanding this amount and interest. Sajith was not home at this time. The gang behaved badly and slurred abusive words at Sajith's mother and wife Sangeeta. Sajith was present in the house when the group returned to the house around 6:30 in the evening. When they tried to attack him, Sajith tried to run away, but the gang followed him. Sajith ran near the Menampally railway gate near his house and died when he was hit by a train coming from the opposite direction while the money lender group was watching.
The group escaped from the spot as soon as Sajith met with the accident. The body was cremated yesterday afternoon. Sajith's father Sahadevan filed a complaint with the Kayamkulam police and the Chief Minister demanding an investigation into the threat of the usurious gang and Sajith's death. Sajith's mother is Sarasamma and his sister is Seema. He was married to Sangeeta. Daughter: Aradhana.