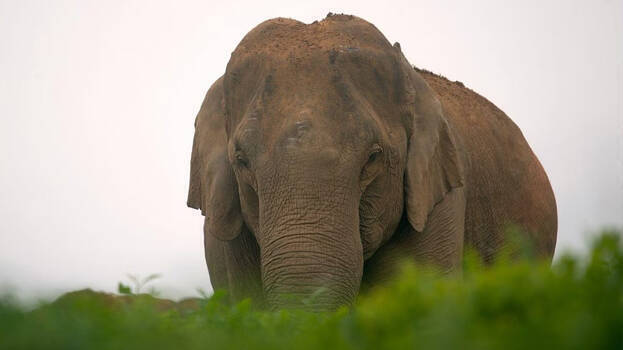 MALAPPURAM: A middle-aged man died after being seriously injured in a wild elephant attack. The incident happened at the forest border near Pothukallu in Malappuram. The deceased has been identified as Jose, a native of Chempankolli, who had gone to graze a cow. It is an area where wildlife attacks are reported as it has a forest border right next to the residential area.
Jose had tied the cow in an area close to the forest border. In the evening, while he was returning with the cow, the wild elephant attacked him. The seriously injured Jose was found by a local resident. Officials tried to take Jose, who was lying in a pool of blood, to the hospital, but he died before that. The body was shifted to the hospital for post-mortem. Then it will be released to the relatives.
At the same time, the infamous Arikomban, came back into the residential area the other day. The elephant had arrived at an estate in Manchola in the Tamil Nadu region. This is an area with around 2000 workers. Arikomban is now 25 km away from the place where the elephant was released. It took a week to travel this far. It is reported that he walked 10 kilometers in one night. The Tamil Nadu Forest Department has informed that it is not possible for the tusker to come to Kerala.