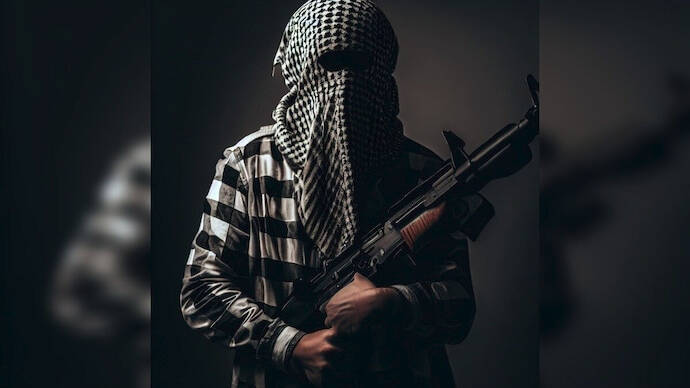 THRISSUR: The NIA arrested ISIS terrorist Zaheer Turki, a native of Mannarkkad. He is an accomplice of Syed Nabeel Ahmed, who was arrested in the ISIS case in Thrissur. He was taken into custody at home yesterday. Cyber evidence was also found.
It was Zaheer who helped Nabeel Ahmed go into hiding by giving him a fake SIM card and money. Documents were also recovered from the lodge in Avanur where Nabeel was kept in hiding for ten days. The information on Zaheer was received from Nabeel.
NIA says:
A group consisting of Malayalees had tried to form an ISIS group in the state on the model of the Taliban. The group, which created a Telegram group under the name Pet Lovers, broke into the Palakkad ATM counter and looted 30 lakhs to raise funds for the organization. The phone probe also revealed plans to rob temples and large banks and institutions including the Co-operative Bank in Thrissur and Palakkad districts and kill a Christian priest. Some RSS leaders were also targeted.
Nabeel, who was working in Qatar and his friend Ashif from Mullassery, established links with ISIS terrorists through his Afghan and Syrian friends in Qatar. Nabeel Ahmed, who returned to the country, led the way. Evidence of recruiting and training youths was also recovered from Nabeel's phone.
So far five people have been arrested in the case including Zaheer. Ashif from Satyamangalam, Rais from Palakkad, Shiyas from Thrissur and Nabeel Ahmed from Chennai were arrested earlier.