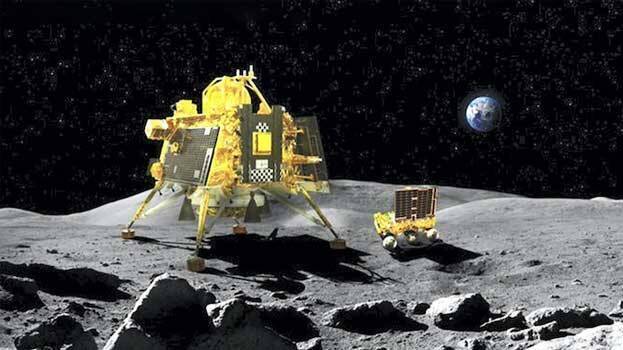 THIRUVANANTHAPURAM: The Vikram lander and the Prajnan rover, stationed at the Shivashakti point on the south pole of the moon, have not responded despite the presence of sunlight. ISRO, from the Mission Control Centre in Bangalore, attempted to wake them up but both remained unresponsive despite multiple commands.
The lander and rover were taken out of their dormant state after enduring nighttime temperatures on the moon as low as minus 200 degrees Celsius. Even though the sun rose on Wednesday, ISRO patiently waited for the temperature to increase before initiating reactivation procedures which began when the temperature reached a less frigid minus 10 degrees Celsius.
The wake-up circuit has been activated and scientists anticipate that the lander and rover will reawaken and begin transmitting signals shortly. The timing of their awakening is contingent upon the rate at which the temperature rises. Thankfully, the batteries are fully charged, and both the lander and rover are equipped with thermal protection systems for their signal systems and instruments providing a glimmer of hope. However, there remains a 50 percent chance that they may not awaken due to other unknown factors.
The lander and rover, which successfully touched down on the South Pole of the Moon on August 23, represent a source of pride for India and ISRO. Everything proceeded smoothly until September 2nd, with hundreds of data transmissions to Earth, all of which are currently under analysis. On September 2, the rover and lander were placed into sleep mode in anticipation of the moon's fourteen-day night, and the lander was repositioned 16 inches away on September 4.
The achievement of reviving both the lander and rover would be historic and could pave the way for future space missions. ISRO has decided to wait an additional 14 days in an attempt to reestablish communication with the lander and rover. If they do not awaken during this period they will stand as enduring monuments at the Shivashakti Point on the Moon's south pole commemorating India's achievement.