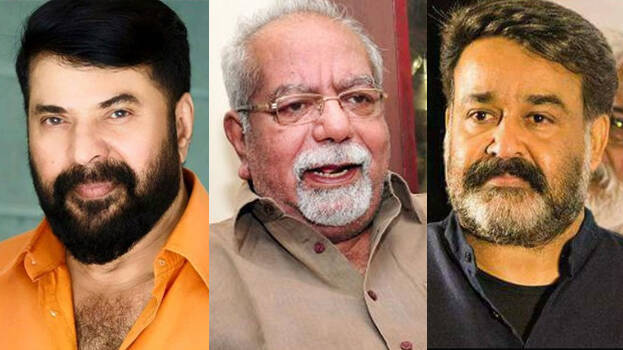 KG George has never made a film with Malayalam superstar, Mohanlal, even though he has made films with Mammootty. However, KG George did have plans to direct a film starring Mohanlal. Mammootty was the one who paved the way for it.
The incident happened in the early nineties. KG George had plans to make a film based on writer CV Balakrishnan's famous novel Kamamohitham. Producer Henry, who produced KG George's Yavanika, decided to make another film. His wish was that KG George himself should direct the film. KG George and CV Balakrishnan searched for many stories and finally settled on the novel Kamamohitham. As Agnipravesham, directed by Bharathan, was being produced in Tamil, Henry's plan was to do Kamamohitham after that. However, due to problems with the director, the film was shelved and he started working on another movie called Kolangal directed by IV Sasi.
KG George had Mammootty in his mind as the hero character Sagaradatta from Kamamohitham. George informed Mammootty about this as well. However, Mammootty told KG George that the character suits Mohanlal better than him. Mammootty himself told this to Mohanlal as well. Mammootty told George that he wished to play Jajali Muni, who was another character in the novel. Kamamohitham also gained news importance as a film featuring Mammootty and Mohanlal together.
Sadly, that dream plan did not materialize. Henry withdrew from Kamamohitham when Kolangal, produced by Henry, failed and incurred huge financial losses. With that, the film costing more than two crores at that time was unable to find the producer and was abandoned. Later, Mohanlal himself decided to make this film, but after the failure of Kalapani, he also withdrew.
Meanwhile, a director named Harihar Prasad had planned to make a film in Sanskrit and Malayalam with Mohanlal as the hero. It was decided to cast Mohanlal in a dual role as Sagaradatta and Jajali Maharshi, but that project also did not go ahead.