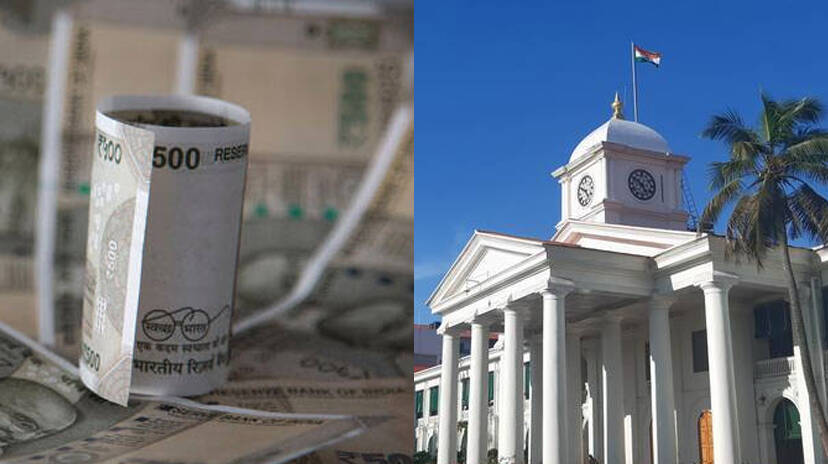 THIRUVANANTHAPURAM: The monthly salary of ISRO Chairman, S Somanath, who has played a pivotal role in India's remarkable achievements in space is Rs 2.5 lakh. However, two former Chief Secretaries of Kerala are receiving approximately five lakh rupees per month including pension through their re-appointment.
Former Chief Secretaries Dr V P Joy and Dr K M Abraham were reappointed after their retirement. Joy has been appointed as the Chairman of the Public Enterprises (Selection and Recruitment) Board while Abraham serves as the Chief Principal Secretary to the Chief Minister. It has been alleged that drawing the same salary as the Chief Secretary rank along with a pension is against the law.
According to Section 4(2) of the All India Officers Service Rules retirees should not receive a pension during re-appointment except for military personnel who are exempt. The government had been providing exemptions in the Kerala State Service Rules (KSR) to circumvent this central rule. Retired officers are supposed to receive only the pensionable amount upon re-appointment. This practice also applies to retired Chief Justices who are appointed as Lokayukta and Human Rights Commission members.
Chief Secretaries are entitled to receive Rs 1.70 lakh as pension. However, in his role as the head of the recruitment board, V P Joy received a salary of Rs 3.5 lakhs with the cabinet's permission to receive his full pension by relaxing the rules. Consequently, he will receive approximately five lakh rupees per month. Additionally he is entitled to a car, staff and various allowances.
A 40% commutation is allowed on retirement, which is a one-time payment equal to 40% of the maximum pension based on the length of service as per the prescribed formula. Granting full pension alongside a regular salary is effectively double payment