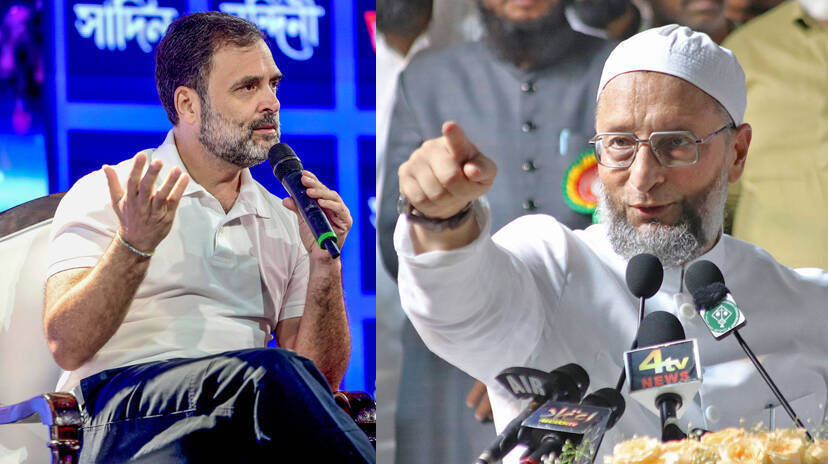 HYDERABAD: All India Majlis-E-Ittehadul Muslimeen (AIMIM) chief Asaduddin Owaisi challenged Congress leader to contest from Hyderabad instead of Wayanad in the Lok Sabha polls. The Babri Masjid in Ayodhya was demolished during the Congress regime, he said while addressing a rally organized in Hyderabad. He asked the leader to stop giving statements.
'To Congressmen, I challenge your leader, Rahul Gandhi. Contest from Hyderabad and win instead of Wayanad. Rahul, stop giving statements and enter the fray. The congress workers will have many justifications. However, I am ready to face anything. The Babri Masjid and the mosque in the secretariat were demolished during the Congress rule,' said Owaisi.

The Congress and the AIMIM are fierce opponents in Telangana. Both the parties are expecting a strong contest in this year's assembly elections. Rahul Gandhi had criticized the AIMIM earlier this month. He alleged that AIMIM is working with BJP and BRS in Telangana.
'In Telangana, Congress party is not fighting against BRS but with BRS, BJP and AIMIM fronts. They call themselves different parties but are working unitedly,' said Rahul.
The ED has not registered a single case against Telangana Chief Minister Chandrashekhar Rao and AIMIM chief Asaduddin Owaisi. Rahul said that it is since Prime Minister Narendra Modi considers them his own people.

The ruling BRS candidate list has been announced for the Telangana assembly polls. The Congress has also announced six schemes that will be implemented if it comes to power in the state.