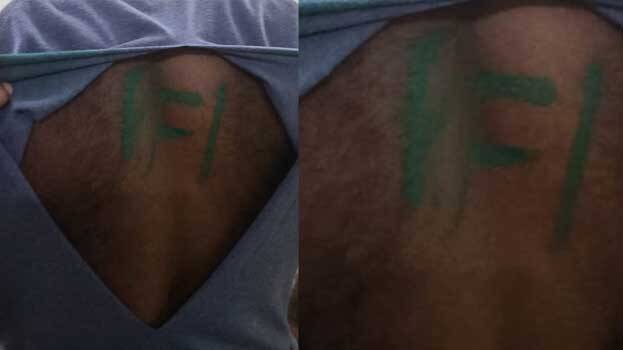 KOLLAM: A complaint has been filed against a team for thrashing a soldier of the Indian army after stopping him. The incident happened at Kadakkal in Kollam the other day. Shine of Channapara serving in Rajasthan was attacked. His complaint to the police said the miscreants wrote PFI on the back of his body.
The soldier said that he was attacked after the Onam celebrations held in his hometown. He was scheduled to return to his work place today. He went to visit his friend last night and was attacked by two people at an isolated place.
Later four more people came and thrashed him. They kicked him down and wrote something on his back. He said that he didn't understand what they wrote. After the team left from there, he called one of his friends and then went home. The complaint clarified that when examined found that PFI was written on his back. The police after registering a case on his complaint have started an investigation.