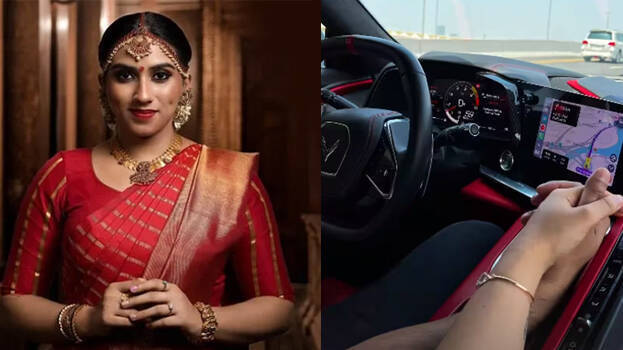 Despite not being an active face in movies, Malavika Jayaram is popular, as she has cultivated a huge follower base on social media. She has once or twice tried her luck in advertisements with her father (actor Jayaram) but is often restricted to modelling. However, Malavika who is fondly called Chakki by close ones is familiar with the public and also engages with her users through Instagram.
In 2022 February, Malavika's brother Kalidas revealed his love interest to the world and it was celebrated. Tarini Kalingarayar has ever since risen to fame not just for being Kalidas Jayaram's fiancée but also for being 3rd runner up in the prestigious Miss Diva competition. Amidst this plain sailing life, Malavika has now shared a picture on her Instagram page where she is seen holding hands with a man (lover as rumours say!!). The image was captured inside a car and a Hindi song was running in the background.
Comments are filling her Instagram page asking her about the paramour, but the star kid has decided to keep mum. She remains to keep things covert, but it won't succeed for long. She is a star kid and paparazzi will tail her everywhere from now. So, the news is sure to surface in the coming days, and until then, rumours will trend.